Web Developer Apprenticeship in San Bernardino
– UC Riverside Extension Apprenticeship Team
The UCR Extension Apprenticeship Team and our Employer Partner in San Bernardino are seeking a 2nd Web Developer Apprentice.
User Experience Designer/WEB DEVELOPER $17/hr to start.

Here is the job description:
Consistently create well-designed, tested code using best practices for website development, including responsive site design.
Create websites and user interfaces, using standard HTML/CSS practices, while incorporating data from back-end databases (SQL Server) and Internet Information Services
Develop or validate testing schedules, addressing all browsers and devices to ensure various computers can access content
Maintain updated knowledge of new and emerging industry trends and technology
Duties & Responsibilities
Perform UI designs and coding, creating reusable objects and templates, wireframes for web pages according to a client's specifications.
Strive to create visually appealing sites that feature user-friendly design and clear navigation.
Manage existing Applications Maintenance and Updates
The position requires constant communication with colleagues.
Expertise with Web Applications and programming languages such as HTML, CSS, JavaScript, JQuery, Telerik and API's.
Meet regularly with business stakeholders and management to review project status, to understand and refine business and functional requirements and to determine project scopes and specifications
Work quickly and carefully to complete small edits requested by customers, collaborate with colleagues, and suggest new solutions to improve existing websites and apps.
Ensure software stability via regression, support quality assurance, and perform unit and user-acceptance testing to identify bugs
Skills and Qualifications
Knowledge of multiple web development and/or portal technologies and tools, including MS Azure, ASP.NET, C#, Data Access (ADO.NET), AJAX, Visual Studio based on Windows Server Platforms, SQL Server Stored Procedures, etc.
Strong knowledge of Object Oriented Programming techniques, Microsoft SQL Server database platform, XML, Search Technologies & Tools, and Internet Information Server (IIS), etc.
Ability to work independently on all assigned tasks.
Experience implementing and using modern web development workflows and operations using a variety of tools including GitHub
Knowledge and training in Microsoft Placer
Preferred:
Bachelor's Degree in Computer Science, Information Systems or related field.
Experience with Microsoft Office SharePoint Server platform technologies, design and development
Experience with Web Services, Telerik UI for ASP.NET AJAX
Experience with Team Foundation Server, Agile Development SDLC.
Experience with classic ASP and Content Management Systems
Ivan Melchor
Career Services Advisor Mentor| UCR Extension
1200 University Ave, Riverside, CA 92507
Office Hours: M – Fri from 8am to 5pm
Office – 951-827-1742
Cell – 951-732-7085
Connect with me on LinkedIn: https://www.linkedin.com/in/ivan-melchor-64939066/
Web | LinkedIn | Facebook | Instagram | COVID-19 Updates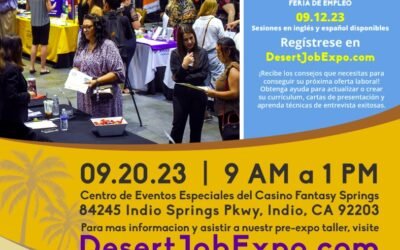 JOB SEEKERS!!JOIN OUR NO COSTPRE-EXPO WORKSHOP 09.12.23English and Spanish Sessions AvailableRegister atDesertJobExpo.comReceive the tips you need to land your nextjob! Get assistance updating or creatingyour resume, cover letters, and learnsuccessful interview...