Coachella Valley Adult School
Morning and Evening Classes
1099 Orchard Avenue, Coachella, CA 92236
(760) 398-6302
We make coming back to school easy by providing convenient class times, multiple locations, child care, and self-paced independent study options. Register any time during the school year! Our classes are open to enrollment. There are no fees for this program, it is FREE to all students.
A popular way to complete your high school education requirements is through a test called the GED or HiSET. These tests are equivalent to a high school diploma. Students are encouraged to attend classes Monday through Thursday to prepare for the test.
Our High School Diploma and GED (English and Spanish) Programs are designed for busy adults. Students should choose the location that is most convenient for them. Additional GED/HiSET preparation classes are also held in La Quinta, Thermal, Mecca, and Salton Sea.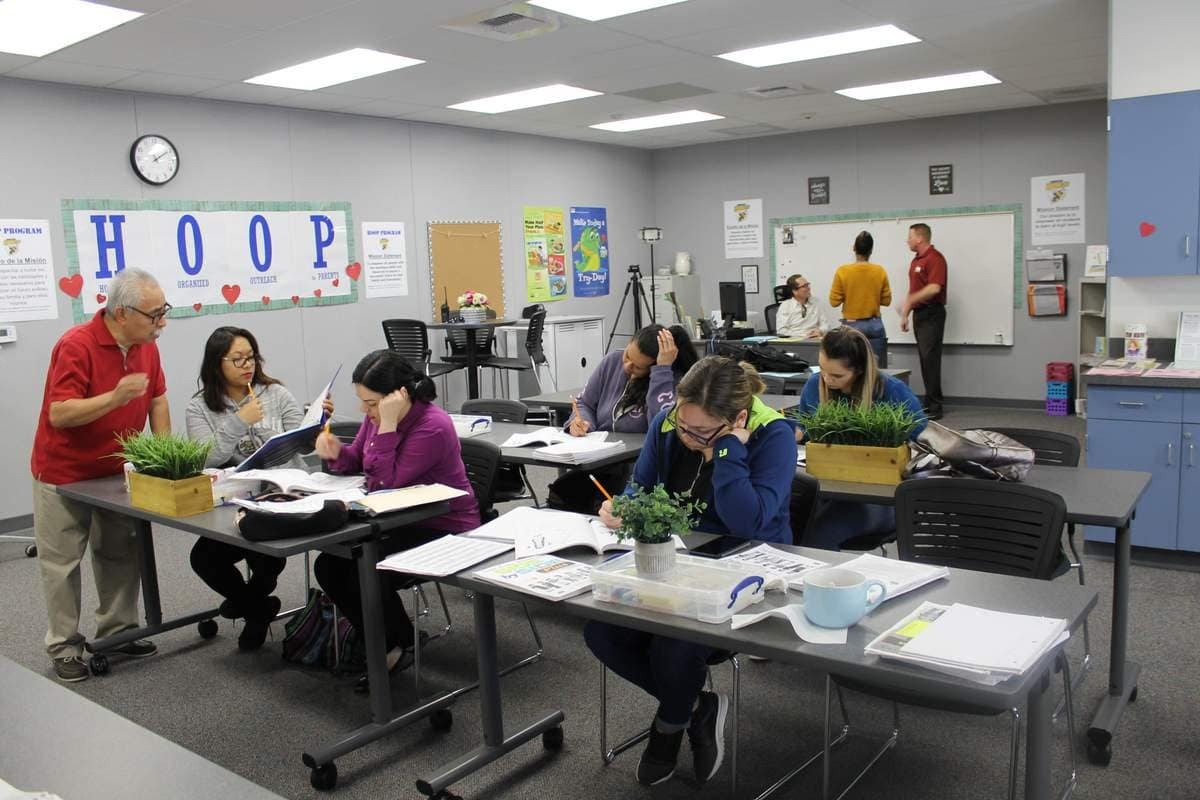 Coachella Valley
Adult School
1099 Orchard Avenue
Coachella, CA 92236
(760) 398-6302
The best High School in Coachella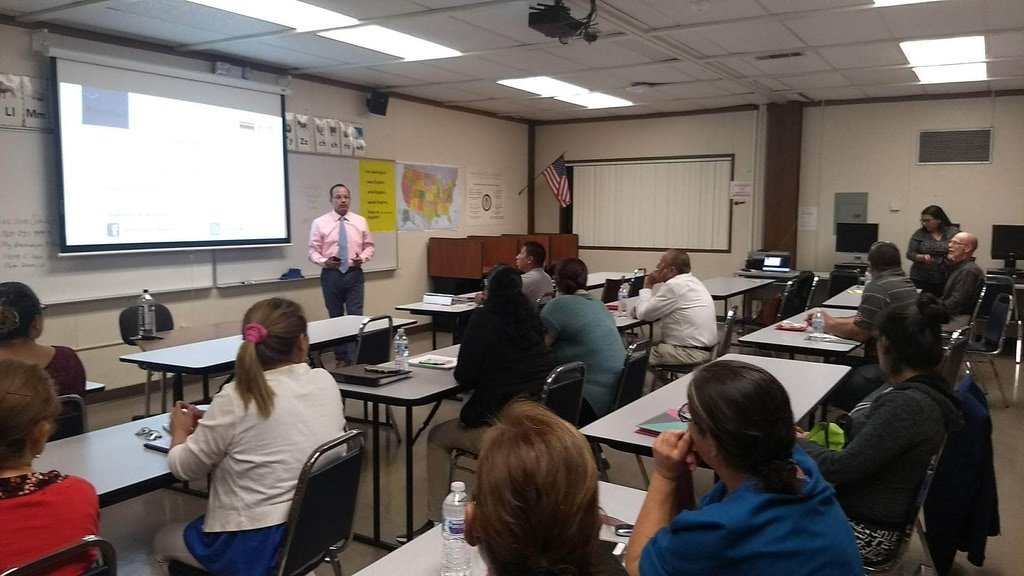 Update on GED/HiSET Tests
Due to the pandemic Coronavirus 19, Coachella Valley Adult School is hosting computerized HiSET test in English or Spanish which are available by appointment only. 
A consecuencia de la pandemia del Coronavirus 19, la Escuela de Adultos del Valle de Coachella sólo ofrece pruebas de HiSET por computadora en Inglés o Español las cuales se dan únicamente con cita previa.
What are the first steps?
Feel free to call either location for more general information about registration. For Coachella Valley location please call 760-398-6302.
What will I need to bring with me?
Students who would like to complete their diploma will need an official copy of their most recent high school transcript. For your convenience, transcripts can be requested by our office. Students who wish to complete their GED/HiSET only need to fill out registration forms upon arrival, no transcripts are required.
Are other services offered?
Yes! Several other programs are available, those include Real Estate Courses, Computer Classes, English as Second Language (ESL) Classes, Citizenship Classes, Electrician Pre-apprenticeship Program, and other career technical programs are offered by our partner agencies. Spanish speakers can attend a GED preparation and take the test in Spanish. We also have online courses.