Virtual
Hiring Event – Wyndham Destinations
Wyndham is hosting a Virtual Hiring Event Today!
DATE: Tuesday, June 1st, 2021
Company Website: wyndcareers.com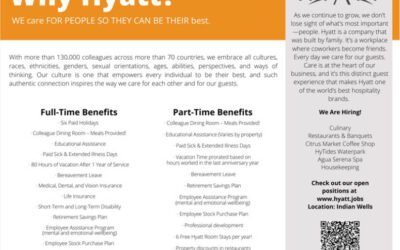 Why-Hyatt-and-OpportunitiesDownload Greetings from Hyatt Regency Indian Wells! I am excited to extend to you this invitation to join us at our job-fair tomorrow, Friday, January 20th, 2023 at 9am-2pm! We will have cookies, coffee, and careers of course! Attached is...