So You Want To Be A Truck Driver
Hello Network Partners,
Please share with your customers, family, and friends about the Zoom webinar, "So You Want To Be A Truck Driver". Any questions, please contact Christine Watson listed below.
You are invited to a Zoom webinar.
When: Jun 3, 2021 10:00 AM Pacific Time (US and Canada)
Topic: So You Want to be a Truck Driver
Register in advance for this webinar:
After registering, you will receive a confirmation email containing information about joining the webinar. 
Christine Watson, WDS
SB County WIOA
760-552-6527
Thank you,
Vince Ramirez
Workforce Development Department
Business Services Specialist, P2E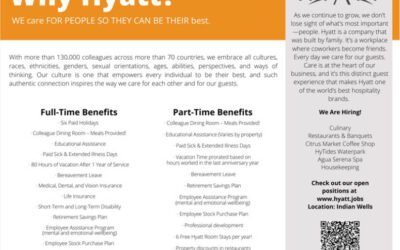 Why-Hyatt-and-OpportunitiesDownload Greetings from Hyatt Regency Indian Wells! I am excited to extend to you this invitation to join us at our job-fair tomorrow, Friday, January 20th, 2023 at 9am-2pm! We will have cookies, coffee, and careers of course! Attached is...