Reminder Coachella Fest Recruitment on 2/4 And an additional recruitment at Indio WDC

Hello all,
Reminder Several businesses will be recruiting for Coachella Fest positions tomorrow at the Indio WDC.
Coachella Fest recruitment on February 4th, from 8am-2pm at the Indio Workforce Development Center- Conference Center.
44-199 Monroe street, Indio
Starting wages at $16-18. Please see flyer for more details!
Post & Distribute
IHHS will also be utilizing the Indio WDC on 2/9 to conduct Caregiver information sessions and assist customers with applications.
See flyer for details.
Thanks!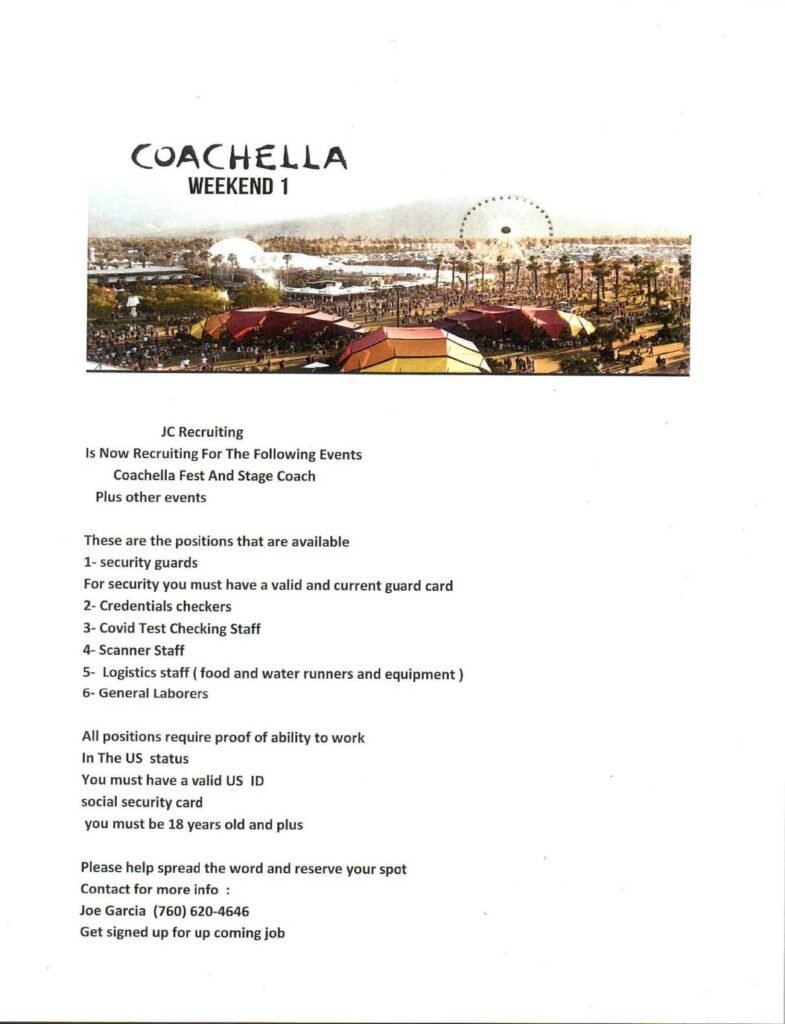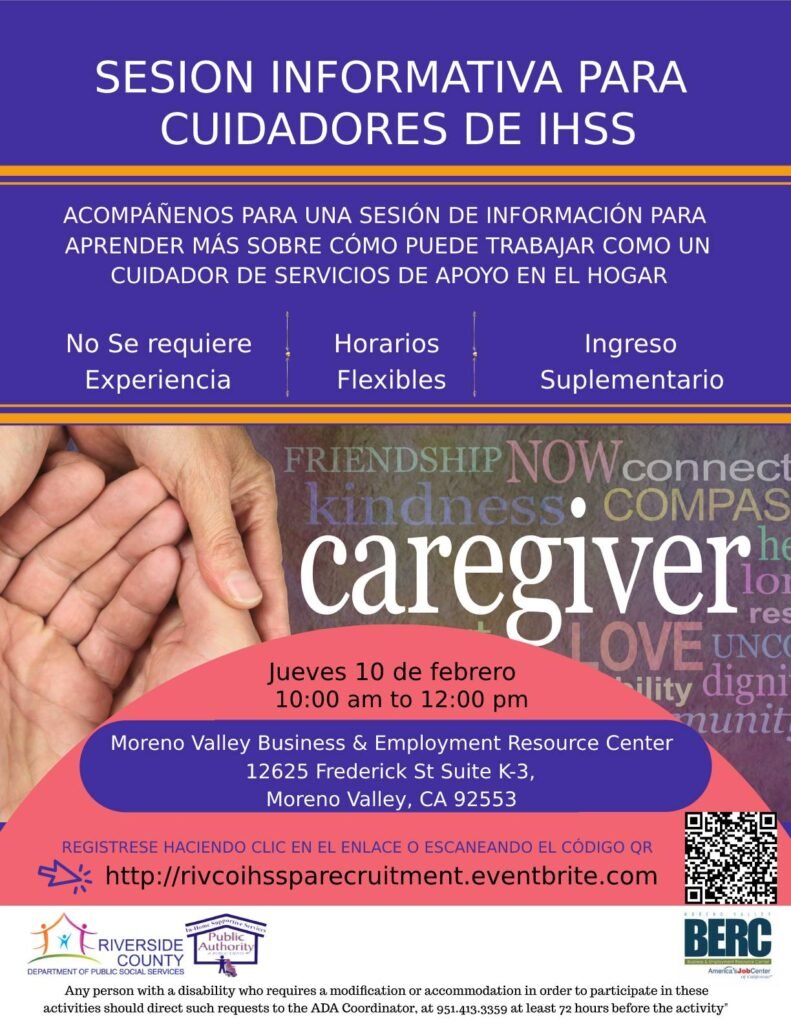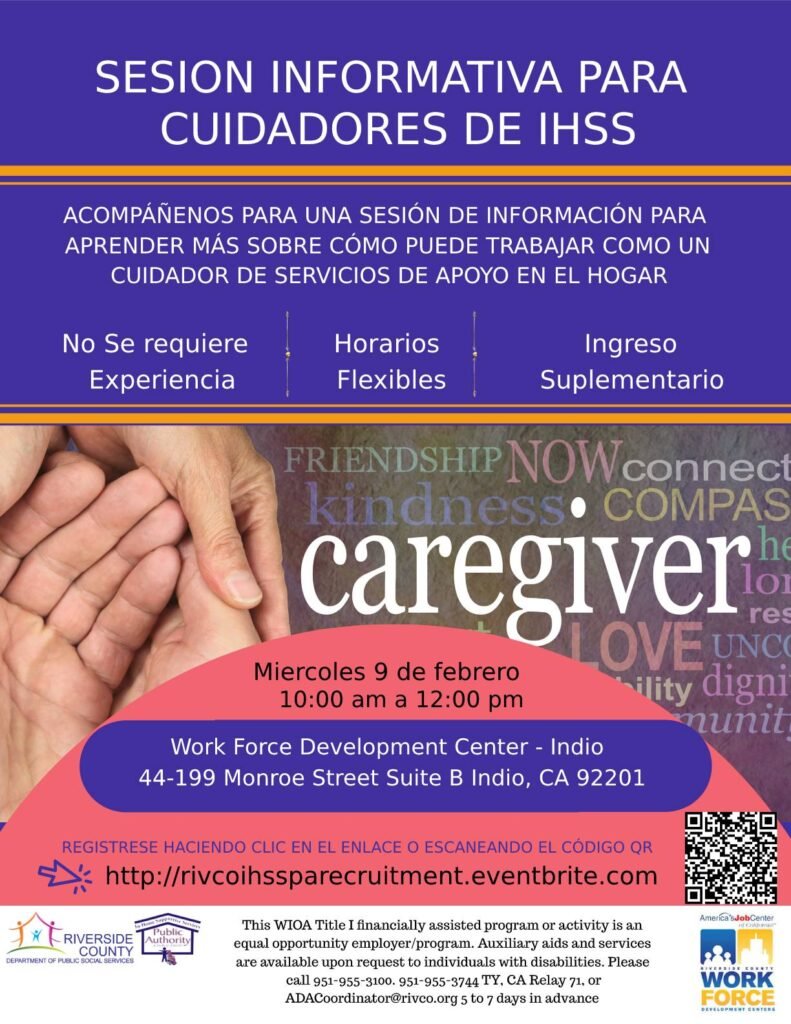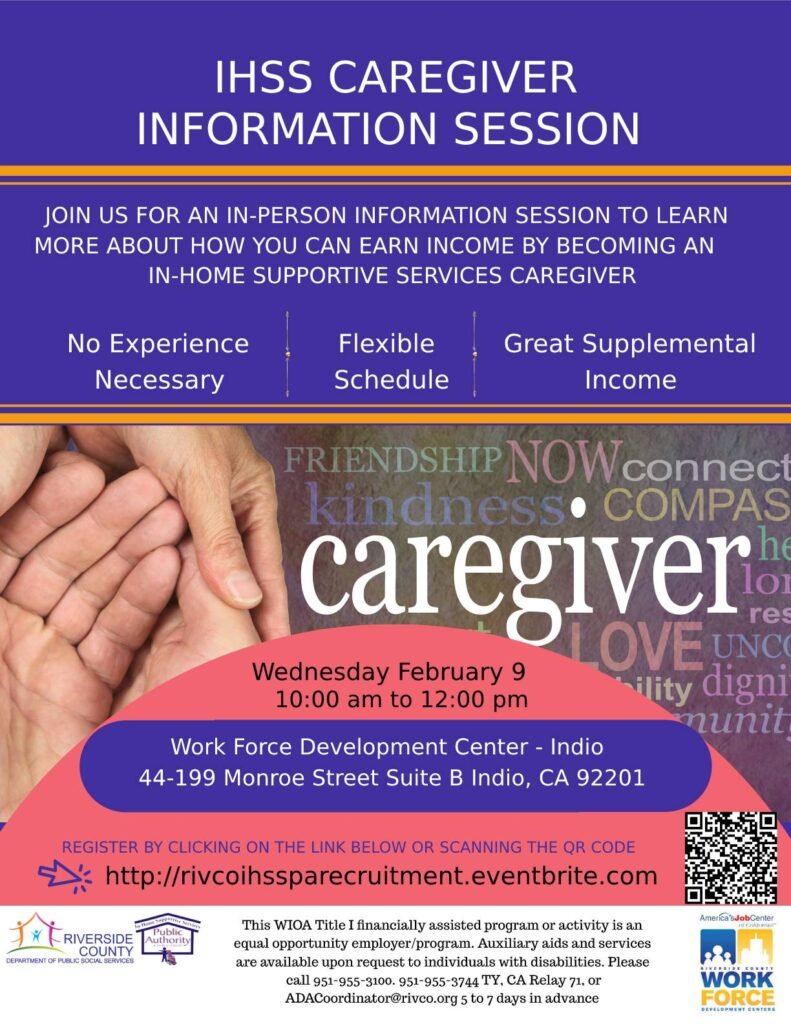 ---
More Community Resources