Palm Springs Airport Hiring Event
Palm Springs Airport Hiring Event
Good morning, everyone!
Hope you all are in good spirits
Please see the attached (and below) regarding an upcoming hiring event happening at the Palm Springs Airport on the 24th of August.
Thank you, Jane, for sharing
Please stay safe and PLEASE stay hydrated!!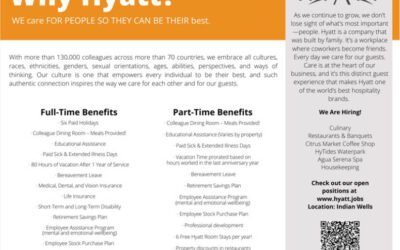 Why-Hyatt-and-OpportunitiesDownload Greetings from Hyatt Regency Indian Wells! I am excited to extend to you this invitation to join us at our job-fair tomorrow, Friday, January 20th, 2023 at 9am-2pm! We will have cookies, coffee, and careers of course! Attached is...