Inland Respite is a company that is dedicated to serve the developmentally disabled
community. We are currently hiring for the "Respite Care Pro- vider" position. The Respite
Care Provider is re- sponsible for providing in home care for our cli- ents and
continues the individual's acfivities of daily living while parents get fime away
from the day-to-day care.
The positon is very rewarding
36943 Cook St. Suite 102
Palm Desert, CA 92211
Current CPR/FA Certification covering Infant, Child and Adult or the ability to acquire
Must be able to pass "live scan" background check
Some essential duties consist of feeding, dressing/ undressing, bathing, diaper changing, etc.
Some light housework (usually cleaning up after self and the client).
A good attitude to work with our families and clients. Must be able to keep up with active clients.
Ability to attend mandatory quarterly trainings.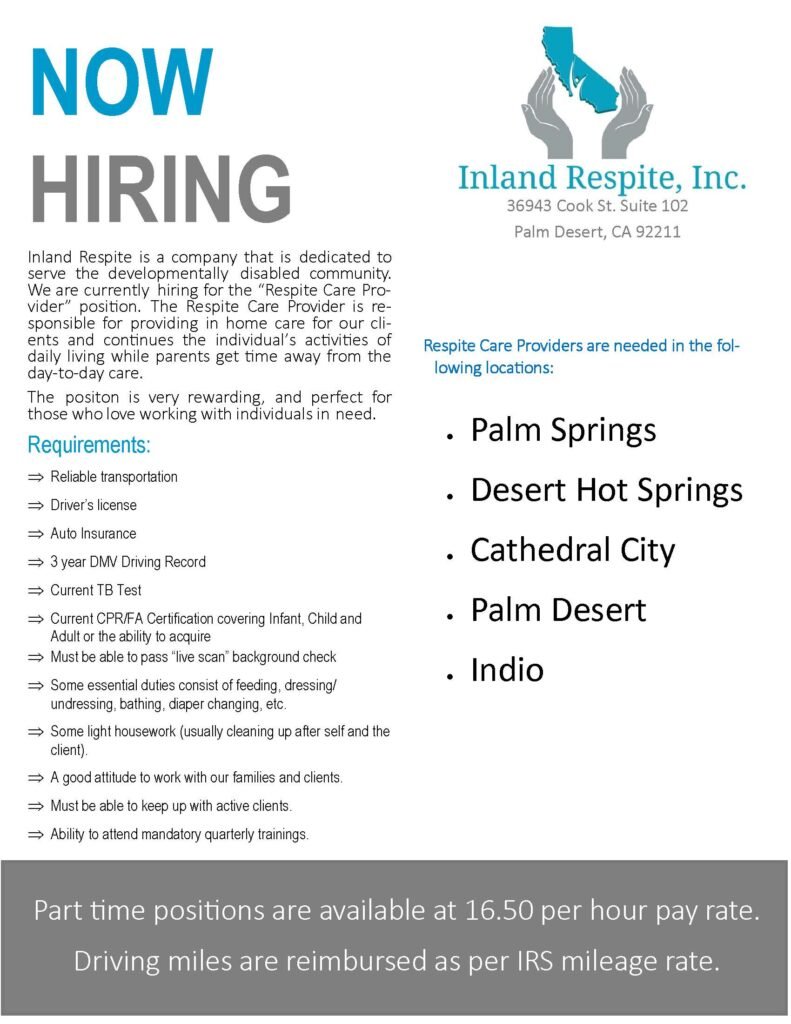 ---
More Community Resources