Attention all Re-entry Candidates
Free Expungement Information Clinic
Date of Clinic: May 12, 2021
Time: 10:00AM-11:00AM
Please note* Space is limited!!
We would like to share this great information pertaining to a Virtual expungement info clinic, please see the attached flyer and below for more information.
Goodwill Southern California is proud to host a VIRTUAL Expungement Info Clinic in partnership with the Inland Empire Latino Lawyers Association.
To learn more about our Post Conviction Relief Services REGISTER TODAY AND GET YOUR FUTURE BACK ON TRACK!
Sincerely,
Crystal Flores
Business Service Representative
Workforce & Career Development
Goodwill Career Resource Center
1325 Spruce Street, STE 110
Riverside, CA 92507
C: (951) 966-5857
cflores@goodwillsocal.org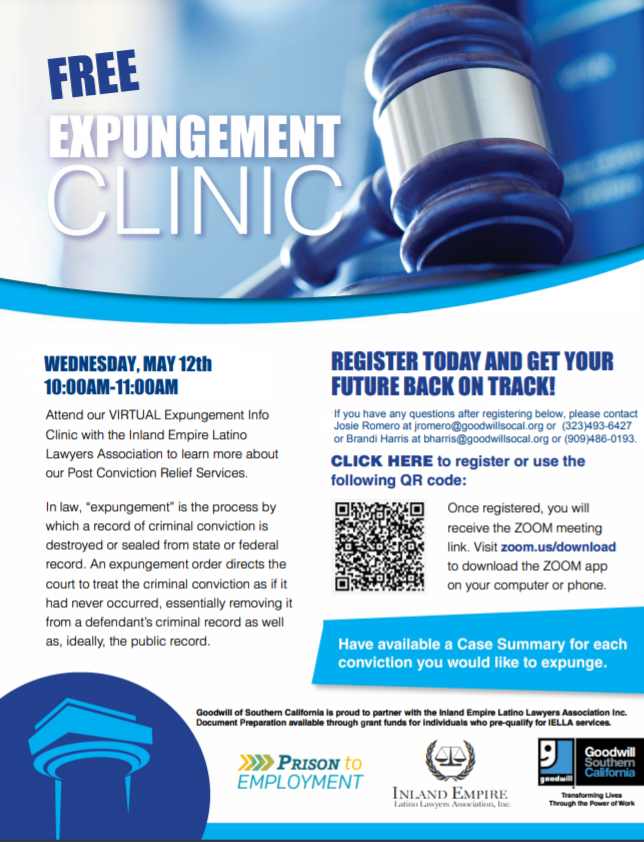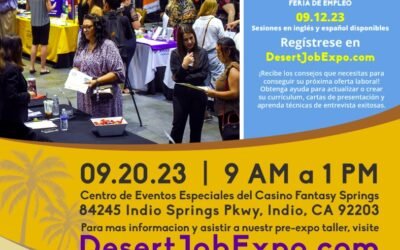 JOB SEEKERS!!JOIN OUR NO COSTPRE-EXPO WORKSHOP 09.12.23English and Spanish Sessions AvailableRegister atDesertJobExpo.comReceive the tips you need to land your nextjob! Get assistance updating or creatingyour resume, cover letters, and learnsuccessful interview...