Employment Opportunity
Macarios Grill
(80783 Indio Blvd., Indio, CA 92201)
Macarios Grill is looking to hire. Open Positions:
-Line cook (FT)
-Dishwasher (PT)
Applicants may apply by calling (760)702-0281 or by filling out an application in person.
Please see attached flyer for more details.
Thank you,
Manuel Rocha
Workforce Development
Business Solutions Consultant
44-199 Monroe Street, Suite B
Indio, CA 92201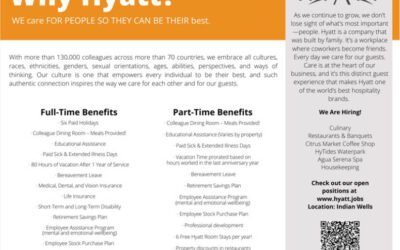 Why-Hyatt-and-OpportunitiesDownload Greetings from Hyatt Regency Indian Wells! I am excited to extend to you this invitation to join us at our job-fair tomorrow, Friday, January 20th, 2023 at 9am-2pm! We will have cookies, coffee, and careers of course! Attached is...