Business Webinars
October 26-30 from SBDC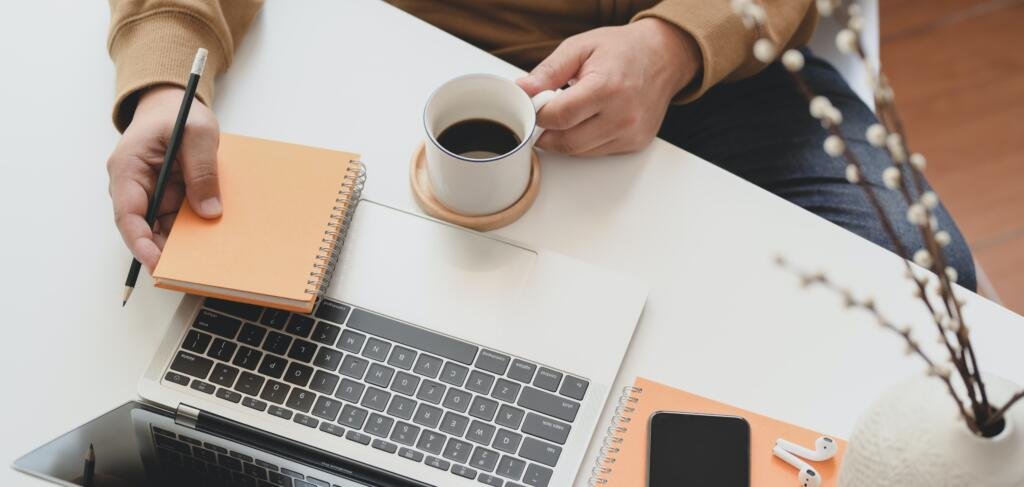 Webinar Schedule 
October 26-October 30
Cottage Food Operation (CFO) Startup Series 
Are you interested in starting your own Cottage Food Operation (CFO) and unsure of where to begin? 
The Inland Empire Small Business Development Center, is hosting another FREE Online CFO Startup Series. This program will get you ready to start your CFO in just one week! Class schedule below: 
Class One | Monday, October 26 
∙ Concept 
∙ Approved Foods 
∙ Health Codes 
∙ Equipment/Workspace 
Class Two | Wednesday, October 28 
∙ Business Permits/Licenses 
∙ Registrations 
∙ Business Models 
∙ Insurance 
Class Three | Friday, October 30 
∙ Product and Ingredient Tracking 
∙ Labeling 
∙ Marketing
∙ Sales Opportunities 
You will also have the opportunity to schedule a virtual, one-on-one, consultation with our Food/Restaurant consultant to discuss your receive information tailored to your own business.  
DATES: Monday, October 26-Friday, October 30 
TIME: 2:00 PM-3:30 PM 
LOCATION: ONLINE 
Visit: 
Demystifying Business Expenses 
With tax season right around the corner, attend this workshop and learn the various business expenses that you can legally deduct on your taxes! Sam Anjejo, Tax Advisor, will instruct the course and teach you how to file your taxes the right way from the start! 
DATES: Tuesday, October 27 
TIME: 1:00 pm-2:30 pm 
LOCATION: ONLINE 
Visit: 
Contracting with California State Government
This webinar from 10:00 am–11:15 am is tailored for certified small businesses who are registered on Cal eProcure and looking to expand business opportunities and work with the State of California. 
Topics: 
∙ Acquisition methods 
∙ Contract opportunities 
∙ Existing state contracts 
∙ Contracts exempt from advertising 
∙ Do's and Don'ts of Bidding 
∙ Commercially useful function 
DATES: Wednesday, October 28 
TIME: 10:00 AM-11:15 AM 
LOCATION: ONLINE 
Visit: 
Offline to Online: Getting Started with Shopify 
It has never been more important for businesses to have an ecommerce presence. This comprehensive overview provides entrepreneurs with the knowledge they need to get the process started. 
DATES: Thursday, October 29 
TIME: 11:00 AM-12:00 PM
LOCATION: ONLINE 
Visit: 
Start Your Business in Riverside Today! 
Do you need to know what licenses and permits are needed to start a small business? Do you want help in finding and filling out the correct forms? 
In this free, interactive webinar, Inland Empire SBDC Business Consultant Robert Usher, will walk City of Riverside prospective business owners through the various basic licenses and permits that are needed to start a business. He will show you the correct websites to go to. 
Attendees will walk away from this hands-on workshop with: 
∙ Federal Tax ID Number from the IRS 
∙ Sellers Permits from the Tax and Fee Administration 
∙ Fictitious Business Name Application from the County Clerk 
∙ City Business License Applications 
∙ Home Occupations Permit Applications Specialty licenses and their related websites will also be reviewed, as will legal structure for your business.  
Guideline for participation:  
∙ You are interested in becoming a sole prop or partnership OR You have already established your LLC or corporation 
∙ Your business will be located in the City of Riverside ONLY 
∙ You will need to use a computer 
DATES: Thursday, October 29
TIME: 6:00 PM-7:30 PM 
LOCATION: ONLINE 
Visit: 
Inland Empire SBDC webinars are brought to you at no cost through a sponsorship by our local partners: 
Riverside County Economic Development Agency – County of San Bernardino – City of Menifee and Menifee b3 Program – City of Moreno Valley – City of Ontario – City of Rancho Cucamonga 
City of Rialto – City of Riverside – City of Temecula – Temecula Valley Chamber of Commerce City of San Bernardino – City of Upland – Greater Riverside Chamber of Commerce 
Greater Ontario Business Council – Menifee Valley Chamber of Commerce – Rancho Cucamonga Chamber of Commerce – Accion – Bank of America – CDC Small Business Finance – Comerica 
Opus Bank – Union Bank – Wells Fargo
COVID-19 BUSINESS RESOURCES AND UPDATES 
City of Riverside Microenterprise Business Grant Program 
The City of Riverside has announced a grant program to assist their small businesses who've had financial loss due to COVID-19. It will provide a grant up to $7,500 to qualifying businesses that have been impacted by COVID-19 and within the city's limits. 
Currently Accepting Applications. More information and apply HERE. 
COVID-19 Business Assistance Grant Program 
Businesses located within Riverside County that have been adversely impacted by the COVID-19 Pandemic are encouraged to apply for a $10,000 COVID-19 Small Business Grant from the County of Riverside.  
Businesses and Applicants that have received a grant from the program in Round 1 or 2 ARE NOT ELIGIBLE for additional grants in Round 3. 
Businesses applying for the Grant Program must meet certain eligibility criteria. All grants are subject to underwriting and approval. Please note that due to limited funds, not all applications submitted will receive funding. 
Deadline for Application: Friday, October 30, 2020 
Guidelines and applications can be found HERE 
COVID-Compliant Business Partnership Program
The County of San Bernardino is committed to rebuilding and sustaining a high quality of life for its residents and businesses. 
To support its local small businesses and help ensure ongoing compliance with State and County Health orders and direction, San Bernardino County is implementing the COVID Compliant Business Partnership Program. 
This program has two components. 
Funding of $2,500 for eligible Small Businesses with 1-100 employees 

Support and Partnership for ALL eligible County businesses who wish to become a COVID Compliant Business Partner 
Deadline for Application: October 31, 2020. Click here to learn more and to apply.
The Inland Empire Small Business Development Center is funded in part through a Cooperative Agreement with the U.S. Small Business Administration a Grant with the Governor's Office of Business and Economic Development. All opinions, conclusions, and/or recommendations expressed herein are those of the author(s) and do not necessarily reflect the views of the SBA. All programs are extended to the public on a nondiscriminatory basis. Reasonable accommodations for persons with disabilities will be made if requested at least two weeks in advance. Please call (909) 983-5005. 
Lisa Kiplinger-Kennedy, 
Regional Director, Business & Entrepreneurship | Foundation Victor Valley College 
18422 Bear Valley Road 
Victorville, CA 92395 
Office: Bldg. 10 
Email: lisak.kennedy@vvc.edu 
Phone: (760) 245-4271 Ext. 2938 
NOW HIRING Job Title Telecommunication Construction LaborDownload
read more