Bus Ticket Home
Do you have a homeless client who wants to be reunited with a family member or close  friend with a stable living environment but can't get there? Valley Restart has Bus Ticket Home funds available.  Applications can be completed in person at 200 E. Menlo Ave. in Hemet, CA, or through  another agency via email. 
For more information, please contact 
LINDA ROGERS 

VALLEY RESTART DIRECTOR 

951-766-7476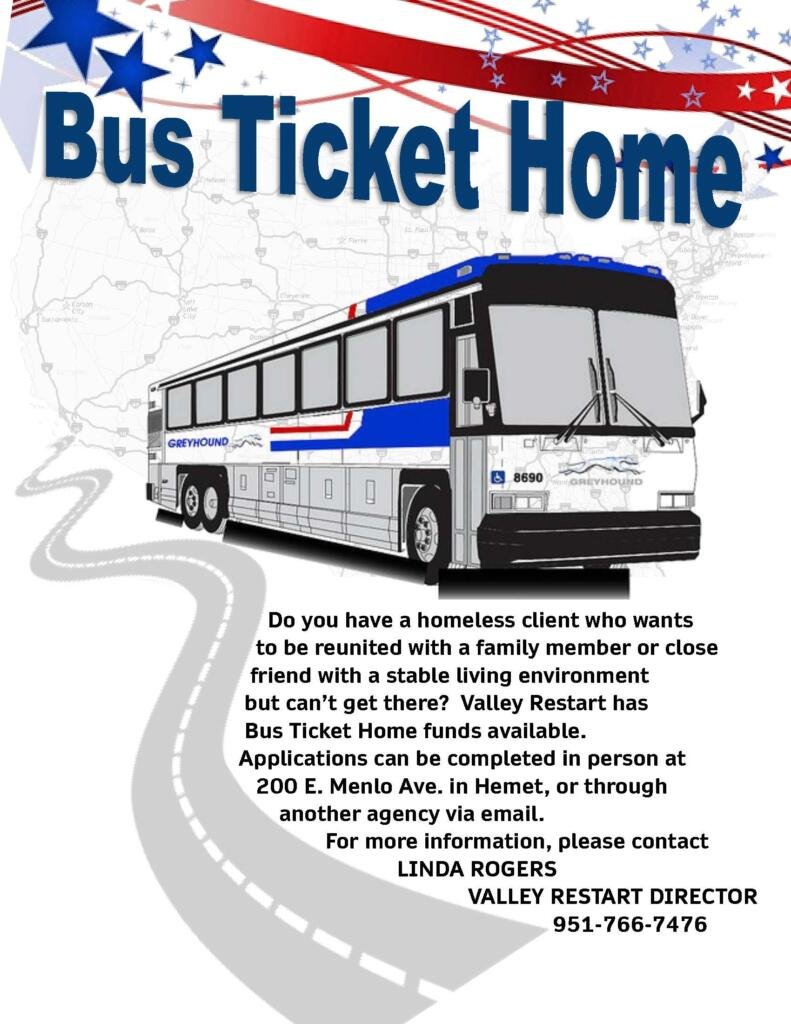 Boleto de autobús a casa
¿Tiene alguien sin hogar que quiere reunirse con un familiar o amigo cercano con un entorno de vida estable pero no puede llegar allí? Valley Restart tiene fondos disponibles para boletos de autobús. Las solicitudes se pueden completar en persona en 200 E. Menlo Ave. en Hemet, CA, oa través de otra agencia por correo electrónico.
Para obtener más información, póngase en contacto

LINDA ROGERS

DIRECTOR DE RESTART VALLEY

951-766-7476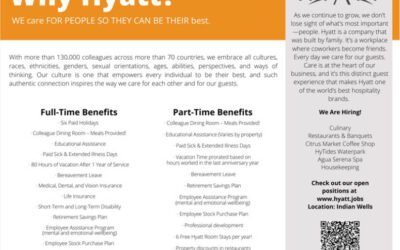 Why-Hyatt-and-OpportunitiesDownload Greetings from Hyatt Regency Indian Wells! I am excited to extend to you this invitation to join us at our job-fair tomorrow, Friday, January 20th, 2023 at 9am-2pm! We will have cookies, coffee, and careers of course! Attached is...