Amazon
Hiring Event
Amazon is looking to fill multiple positions for these facility locations:
San Bernardino Airport-East Parking Lot
Apply and schedule your appointment at
amazon.com/iehourlyjobs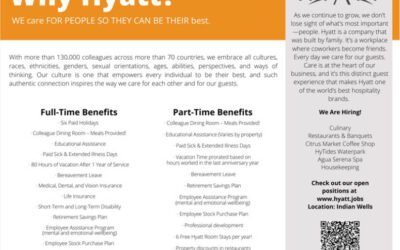 Why-Hyatt-and-OpportunitiesDownload Greetings from Hyatt Regency Indian Wells! I am excited to extend to you this invitation to join us at our job-fair tomorrow, Friday, January 20th, 2023 at 9am-2pm! We will have cookies, coffee, and careers of course! Attached is...