2 New Community Resources & Opportunities
Amazing Opportunities
Chipotle Mexican Grill
(42213 Jackson Street, Indio, CA 92203)
Chipotle Mexican Grill is looking for new Crew Members.
Applicants please visit https://jobs.chipotle.com
Website: www.chipotle.com
Curative
(Multiple Locations in the Coachella Valley)
Curative is looking for new full-time Testing Site Specialist
Applicants visit: https://www.indeed.com/q-curative-jobs.html?vjk=322c670a2651419b
Website: www.Curative.com
Thank you,
 Manuel Rocha
Workforce Development
 ——————————————————-
Oportunidades asombrosas
Parrilla Mexicana Chipotle
(42213 Jackson Street, Indio, CA 92203)
Chipotle Mexican Grill está buscando nuevos miembros de la tripulación.
Los solicitantes deben visitar 
Sitio web: 
Curativo
(Varias ubicaciones en el Valle de Coachella)
Curative está buscando un nuevo especialista en sitios de pruebas a tiempo completo
Los solicitantes visitan:
https://www.indeed.com/q-curative-jobs.html
Sitio web: www.Curative.com
Gracias,
  Manuel Rocha
Desarrollo de la fuerza laboral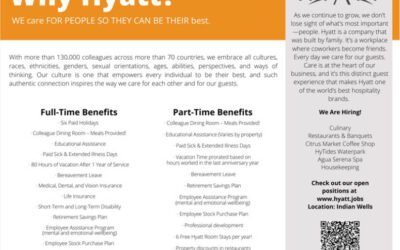 Why-Hyatt-and-OpportunitiesDownload Greetings from Hyatt Regency Indian Wells! I am excited to extend to you this invitation to join us at our job-fair tomorrow, Friday, January 20th, 2023 at 9am-2pm! We will have cookies, coffee, and careers of course! Attached is...