Fantasy Springs Resort Casino Job Fair
Fantasy Springs Resort Casino is currently hiring for Security Officers / Public Safety Officer with excellent communication, and customer service, no experience required.
We encourage you to apply prior to the job fair and call to schedule an appointment. If you have any questions you can reach Human Resources at 760-238-5687.
Thank you,
Manuel Rocha
Workforce Development
Business Solutions Consultant
44-199 Monroe Street, Suite B
Indio, CA 92201
Office: 760.863.2503
Mail: MRrocha@rivco.org
Fax: 760.863.2540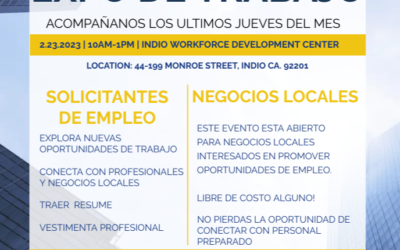 Workforce Job Fair flyer and additional LMI data Good morning all, Here is the additional LMI information. If you find beneficial we could request a presentation. We may need to zoom her in. She usually covers in around 10-15 minutes. I have...